The beeswax foundation is the base of honeycomb which made by people. For building the honeycomb by bees.
The main bees foundation has two kinds: Beeswax foundation and Plastic foundation. At present the beekeepers mainly use the beeswax foundation. Beeswax is the main materials when producing the foundation sheets,then pressed into comb cell by Foundation milling machine.The beeswax foundation sheets are Including the Chinese beeswax foundation and Italian beeswax foundation.Respectively used for the chinese Honeybee and Apis Mellifera.The honeycomb by bees is neat and strong when using the beeswax foundation. It also is conducive to feed and manage bee colony.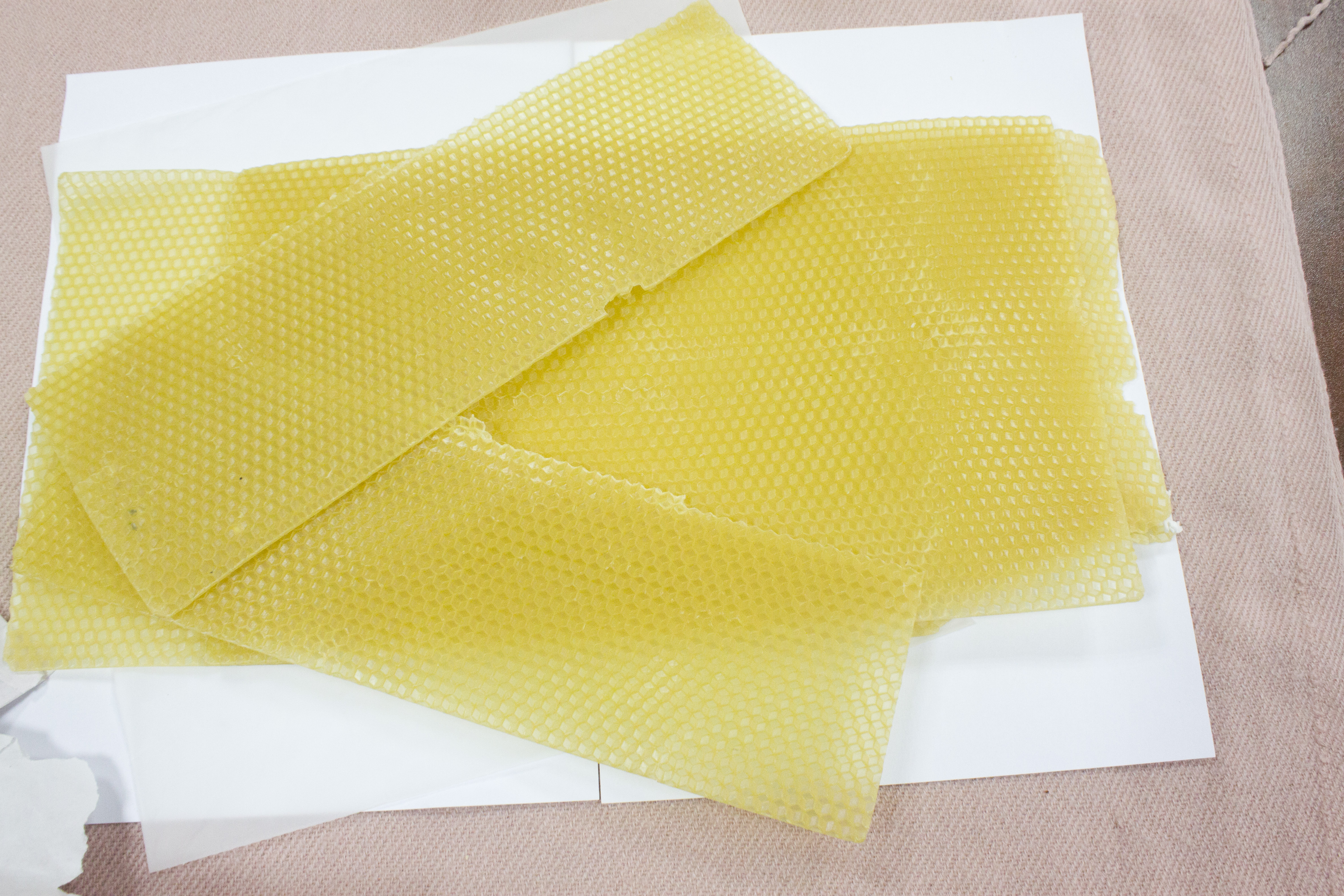 Dimension
| | |
| --- | --- |
| Cell Size | 4.8mm,5.1mm or customized |
| Length | 35cm,40cm,41cm,41.5cm,42cm or customized |
| Width | 19.5cm,20cm,21cm,22cm,23cm,25cm,28cm,31cm or customized |
All of our beeswax is from our own bee farm.It's suitable for human consumption.
We guarantee our beeswax is from natural to you.
We hereby guarantee that our beeswax has been inspected and/or tested according to appropriate procedures and are considered to be free from quarantine pests specified by the importing country/region, and practically free from other injurious pests; and that they are considered to confirm with the current phytosanitary requirements of the importing country/region.